Hello, and welcome to my 2nd and last post on my trip to Australia last month.
So I've been back in the states for 2 weeks now, and I think I'm finally getting over the time change.  I'm still having a bit of trouble getting myself to go to sleep on time like I need to, so I can get enough rest for work, but it's nothing a sleep aid or two can't help with.  Still, I prefer not to take any sleep aids, but when ya gotta work, ya gotta work…so I needs my rest.  Anyway…
Let's talk Sydney!
(BTW, the picture above is not one I took, found it online and it was a perfect shot)
I've got loads of pics to share, but let me give a little bit of background first.  You may already know, but if ya didn't, I had been planning to visit Australia 2 years ago for my birthday.  I did all the research, I checked prices, and I even set up an account so that I could get an Australian VISA in time for the trip I was planning to follow, but you know what they say about the best laid plans of mice and men…things just didn't quite shape up the way I wanted them to.  So Sydney was put back on the bucket list!  When this RT to Melbourne, Australia deal fell into my lap (thanks to my good friend KH), I couldn't say no.   And even though it wasn't Sydney, heck it was Australia, and with the flight deal that was found ($300 RT vs $1000+ regularly), there was NO WAY I was missing the opportunity to travel to Australia.  When I found out that I could take a short flight from Melbourne to Sydney for a great price, I figured, shoot…I'm not gonna fly over 15 hr and across the date line, and NOT visit Sydney.  Like for real, when would I have gotten another chance like this…likely NEVER…so, of course I grabbed the chance.
I spent a total of 5 days in Sydney, in between my 5 days in Melbourne (Melbourne was a 3 day/2day split).  ICYMI: My post on my days in Melbourne: Good day, Melbourne, AussieVayKay Black NOLA Girl in Oz…Melbourne Days.  The flight from Melbourne to Sydney via Virgin Australia took a little over 1hr and 15 mins.  The hotel I was staying at in Sydney was the swankiest hotel I have ever stayed in.  The Radisson Blu Hotel Sydney located in Sydney's CBD, is a great "luxury" hotel, in a fantastic location that is as little as a 15 minute walk in any directions from major sites like the Sydney Opera House, the Sydney Harbor Circular Quay, and the Harbor Bridge.  My room was on the lower flows of the hotel, so my view was not much to sneeze at, but at the very least, I did have a window where I could see outside and gauge the weather outside based on how much sun I saw.  It also had an even more comfortable bed than the Doubletree in Melbourne.  You can check out a couple of pics of the hotel room below, and here is a short video clip I took when I arrived in the room: Radisson Blu Room 1st Look
The first night in Sydney, I ordered some room service and slept in.  I'd already booked a day tour to places outside Sydney for my 2nd full day in Sydney but since the hotel was in walking distance from the big places I wanted to see, on the 1st full day in Sydney (the day after my arrival) walked around to and stopped at 3 major sites: The Royal Botanic Gardens, Sydney Opera House and Sydney Harbor Bridge.
First up, the Royal Botanic Garden. 
This place was beautiful.  The sun was shining, not a cloud in the sky and even though it was the beginning of Autumn here there was a lot still blooming and you could tell the grounds were meticulously maintained.  The thing I enjoyed in the most though was the Rose Garden segment.  I didn't spend a whole lot of time here (I still wanted to find the Opera House and see the Harbor Bridge), but I could have, walking around the little bit of the garden that I did was beautiful, calming and serene. Check out some pics here, and as with the other posts, the pictures are pretty much in random order, but if you want to know more about any picture, just let me know, and I'll provide as much info as I can.
Next up after the gardens, the Sydney Opera House and the Harbor Bridge.
The Sydney Opera House and Harbor Bridge 
I spent most of the day at the Opera House just looking at the Harbor and the bridge and just enjoying the view of the harbor and the ferries and all the activity going on.  I thought about getting a tour inside of the Opera House, but to be honest, it didn't really sound that interesting.  Instead, I looked into seeing a show or performance that may be going on during my visit so I could see inside the opera house even if I didn't do a detailed tour, I could at least say I saw something at the Opera House (more on what I saw later).
I spent more than 4 hours at the Opera House.  While there I ate lunch at the Opera House Kitchen.  The restaurant it located on the below the observation area of the Opera House and there are seagulls EVERYWHERE.  You can eat at table directly along the harbor deck, or you can eat a few stairs below the harbor deck, as well. Either way, you could NOT escape the seagulls.  You order at the bar area and they bring the food to your table.  What no one tells you is that ya gotta watch out for those damn seagulls.  Because they WILL try to snatch up your food.  When the waiter brought my Thai chicken salad to my table before I was even able to take out my chopsticks, darn seagulls swooped down and stole a piece of chicken out my bowl…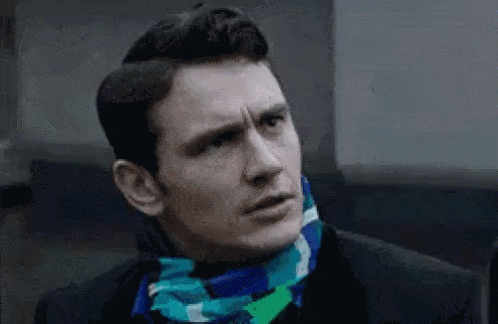 So you have to basically eat your food with one hand and keep an eye out and an arm ready to wave away the seagulls.  Once you are done, the seagulls swoop down to devour the leftovers, and the poor waiters have to basically hurry to the table flailing their arms to shoo away the seagulls.  It was both hilarious, and frustrating at the same time.  Anyway, the salad was good, and the margarita I drank, had been great too.
The harbor bridge is in visual sight from many points in the city, but it's the best seen from the observation area by the Opera House.  I was looking into maybe doing the Sydney Harbor Bridge Climb experience  but I decided against it for a number of reasons, but mainly cost and fear of exacerbating a previous injury (it was just my luck to have developed some knee pains right before the trip) from all the stairs.  Still, I got some great pictures and views of the bridge from the Opera House, so I was satisfied.
Here are some pics from the Opera House of the opera house and the harbor bridge:
One of the most interesting things about the Opera House was that there was essentially no barrier between the waters of the harbor and the edge of the observation decks.  I mean it seemed to me that if someone was so inclined they could actually jump into the harbor from any point along the deck.  I didn't see any railings or netting or anything to stop folks from falling in or jumping in.  Not that anyone did, but there was a few tourist who took pictures sitting on the edge of the observation sitting area, and I swear if a swift wind came along I wouldn't be at all surprised to see someone fall in!
Anyhoo, I rounded out my 1st day in Sydney by taking a ferry to the island of Manly (didn't stay long, it was getting kinda late when I boarded the ferry, and I didn't want to be stranded with no way back) and then walked around the city a bit more before returning to my hotel to rest up for my full day trip tour to the Blue Mountains, and the Featherdale Wildlife Park.
First up: Featherdale Wildlife Park
Featherdale Wildlife Park is billed as a hands-on wildlife experience in the heart of the Blue Moutain region.  When you enter the park, you can buy some animal feed so that you can feed the kangaroos in the kangaroo habitat.  The kangaroos hop freely around and eats the food right out of your hand.  They also have various koala enclosures, where you can see the koalas perched up in the Eucalyptus trees eating leaves, or crawling around up and down.  For a small fee, not included in the entrance price, you can actually hold and take a picture with one of the koalas.  I'm not much a fan of petting and holding wild animals, don't matter how cute they are, so yeah…you won't see pics of me holding no Koala…but I did get some really great pictures and it was really cool being so close to the kangaroos and all the other animals.
Here are pics from Featherdale:
Next up: Blue Mountains, Australia
The tour I booked for this day also included a visit to the Blue Mountain region west of Sydney.  Here's a bit about it from Wikipedia:
The Blue Mountains is a rugged region west of Sydney in Australia's New South Wales. Known for dramatic scenery, it encompasses steep cliffs, eucalyptus forests, waterfalls and villages dotted with guesthouses, galleries and gardens. Katoomba, a major town in the area, borders Blue Mountains National Park and its bushwalking trails. Echo Point affords views of the storied Three Sisters sandstone rock formation.
The tour also included stops at Echo Point, Katooma Scenic World, Wentworth Falls, and a stop for lunch in a city within the Blue Mountain region.
The views at Echo Point was gorgeous and awe inspiring.  It reminds me of the when you visit the Grand Canyon.  It's a tourist place for sure, but it's nature and quiet and definitely feeds the spirit, even with all the other tourists around.
Katooma Scenic World is a family business that takes you into the Jamison Valley.  Here's a blurb from TripAdvisor:
Less than two hours from Sydney, Scenic World is renowned for providing the ultimate Blue Mountains adventure – from native birdlife and fresh air, to breathtaking views of the World Heritage-listed region including the Three Sisters, Katoomba Falls and Jamison Valley. Journey on the world's steepest incline railway, glide between clifftops on the glass-floored Skyway suspended 270 metres in the air, descend into the ancient Jamison Valley by Cableway, explore Jurassic rainforest along the 2.4 kilometres walkway – the longest boardwalk in the Southern Hemisphere. Make a day of it! Scenic World offers free all day parking and a choice of onsite dining options.
After Scenic World, we drove to another lookout area in Katoomba called Boar's Head Lookout, where we saw more majestic views of the mountains and the valleys.  This lookout doesn't get as many tourists (we were the only bus during the time we went) as Echo Point gets, but the views are just as awe-inspiring.
Can you see the "Boar's Head"?  You can't really miss it can you 🙂
Next up was lunch at a local Blue Mountain restaurant, and then we were supposed to actually go and explore Sydney Olympic Park home of the 2000 Sydney Olympic games.  It is now an official suburb of Sydney where the stadium and facilities built for the games are now used as condos, entertainment venues and of course sports venues.  Unfortunately we weren't able to explore Sydney Olympic Park because on our way from the Blue Mountain region, there was an accident on the highway that cause a backup and stand still traffic for miles (well kilometers).  So it was just a quick drive through the park with some facts and figures thrown out by the driver/guide.
The final part of this tour included a ferry ride from Olympic Park to Sydney Harbor (Circular Quay).  From there we made our own way back to our hotels.  We made it to Circular Quay just in time to see some of the Vivid Sydney  lightshow.  Sorry but, I was hella tired, there was more walking on the tour than I expected, including like 2 millions steps (well not really, but it felt like it to my knees) during the Blue Mountain leg of the tour.  I did get one picture of the harbor bridge all lit up for Vivid, but I missed the lights for the Opera House.
My last day in Sydney was uneventful.  I slept til about noon.  When I woke up, I dressed to go out for lunch, and to see more of the harbor, and head to the Opera House, where I had booked tickets for this Vivid Live event with Ice Cube!!  It was called "In Conversation with Ice Cube".  Ice Cube was the headlining artist for the first week of Vivid Sydney (and the first hip hop artist to do so).  As part of that Vivid show he also agreed to sit down with Zan Rowe (a DJ in Australia?) to share the stories behind five songs that shaped his life, a segment they call, The Take 5.  It was really cool to hear Ice Cube talk about his life and his music and his kids and hip hop's evolution.  We weren't allowed to take flash photography, and my seats were up in the balcony, but I did snap a pic or two with my zoom, and also recorded a bit of the interview where he talked about his love for George Clinton, and how he and Easy E were finally able to convince Dr Dre to let them record "F&*k the Police"
Here are the pics I was able to get, and afterwards a link to hear the recording I made (sorry, but you have to be a Facebook friend of mine to hear it):
The next day, I flew back to Melbourne for my final two days in Australia before flying home to the states.
Whooo… this post was longer than I thought it'd be, but as you can guess, while I enjoyed my time in Melbourne, I really loved my time in Sydney.  Melbourne was def a great experience, but Sydney felt more like my kinda city.  While I could see visiting Melbourne for business, I could actually see myself living in Sydney.  If I were to ever go back, I'd want to explore more of Sydney for sure, but also see the northern and western parts of the continent as well.  I didn't make it to the Outback or anywhere near the Great Barrier Reef, but I'd still love to.  But not anytime soon, cause I am STILL feeling after effects from the time change.  I find myself having to re-adjust my sleeping schedule, but with still having to go to work it's taking mort time than I expected it to.
So…there you have it.  My AussieVayKay was a once in a lifetime experience, and I'm soo glad I was able to go and experience even just a small part of Australia.  I'll leave ya with 2 of the last pics I took in Sydney of the Harbor Bridge and the Opera House as almost sundown.  Catch ya later mates…at least until my next big adventure!