Hey ya'll!!!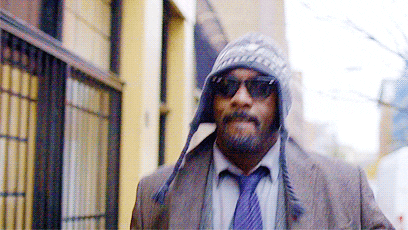 Long time, no see, huh.  Well I'm back…sorta.
This blog post started out as a comment on a blog, but I wanted to extend it to an actual blog post cause it was getting a bit long and I wanted to share it beyond the single comment.  Alright, let's get to it.
Ya'll should already know I'm a Idris Elba-STAN…not just fan, but STAN!! Ya'll know I likes to keep abreast of anything involving my fantasy husband Idris.  Next month, BAE Idris' new movie "The Dark Tower", the film adaptation of the Stephen King novel, will open on August 4th.  I guess, because of that and other recent news (BBC announcing a new season of Luther begins filming next year) BAE will be on the cover of the August Esquire!
I have literally NEVER bought an issue of Esquire, but I might just be making an exception this month.  The following pic alone will make it worth it, and it's not even the cover image!!
I assume this cover is the beginning of the PR campaign leading up to The Dark Tower premiere. But, this post is not about the Esquire cover or the hot azz pic above, no it's about something else that ALWAYS seem to come up lately whenever Idris Elba is in the news in any big way.  The discussion on Idris Elba playing James Bond begins anew, every time.
On Idris Elba as Bond, I've already said in the past, that I'd be okay with Idris as Bond, but I'd RATHER he get his own spy franchise to rival the Bond films…not that I don't think Idris Elba as Bond wouldn't be the HOTTEST thing ever, but I really tire of the arguments for why he shouldn't play Bond.
The most common argument is of course, that Bond, as written, was not Black, and to be honest, I'm inclined to err on the side of leaving a FICTIONAL character the way it was written ethnically, i.e. the way the writer seemed to envision it, particularly if/when the character's ethnicity is an integral part of the story.  But in cases where the character's ethnicity isn't directly referenced, or acknowledged…just simply implied or assumed…then I see no problem with changing the ethnicity, i.e. like the multiple variations of some of the most common fairy tale stories made into movies on TV and film.
The one argument, that really gets in my craw and is the reason for this comment turned ranty blog post, is the argument that somehow a Black Bond would stand out as a spy…
Um excuse me, but Live And Let Die was set in Harlem, NOLA and the Caribbean in the 70s…ya'll gone tell me Roger Moore, tall, white Bond didn't stand out..
"Bond can't be Black cause he would stand out"…oh like this guy…the ONLY white guy in a SEA of Black faces..
This movie, where Roger Moore and Jane Seymour were the WHITEST thing in the film PR photos…
Dr No was set in parts of Jamaica…folks really think Sean Connery wouldn't stand out in Jamaica?
"A Black Bond would stand out too much to be a spy…" Oh…so white Bond…wouldn't stand out in India, huh…where Octopussy was mostly set…hmmm
Don't even get me started on "The Man With Golden Gun" or "You Only Live Twice" set mostly in Asia.
Oh, and speaking of You Only Live Twice, putting a tan, some bushy arched brows and a bowl/Ceasar cut on white Bond don't make him "stand out" less.
Ya see where I'm going here?  Please enough with this argument that a Black Bond would stand out more than a White Bond would…point in fact, Bond barely EVER "fits in" no matter where the film/novel is set.  Bond is meant to stand out…not blend in…he's a spy drops in demanding attention, then occasionally sneaks into places and beats up some people.  He is RARELY truly undercover on his missions, and even when he is…his undercover alias…is made to STAND OUT!
I actually contend that a Black Bond is more likely to blend in better than a White Bond because of his Blackness. White folks are just as likely to ignore him as insignificant or more likely, the help…which therefore allows him to slip in and out of places without them even realizing it.  Also, rich white folks in these movies tend to speak freely in front of "the help", hell rich folk in REAL LIFE seems to forget that the help hears it all.
Anyway, I digress.  So that ends my rant for today.  What do ya'll say?  Which FICTIONAL character's ethnicity change from original material did you hate the most and why? Or which traditionally white character would you enjoy seeing played by a P.O.C?
Do you love Idris Elba as much as I do?  Trick question…cause the only answer has to be YES…otherwise, why are we friends?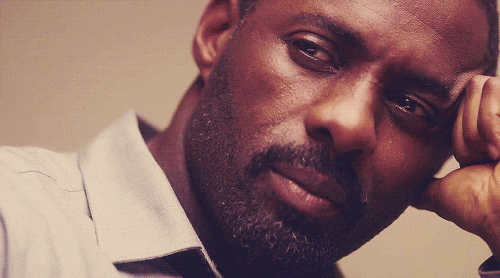 Alright…I'm out…