Hello…two post in like 2 days…is that a record?  Well, I jut have ALOT to say and soon I'll even give a FULL review of Black Panther, once enough folks have seen it and so I can talk about it with spoilers and all.  Don't worry…full review coming soon.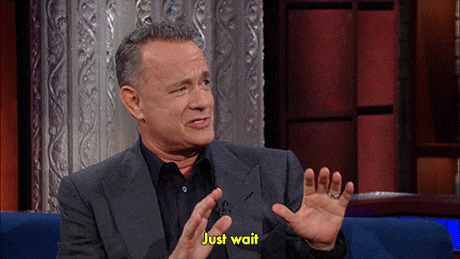 I've been running errands most of the day, but now I'm back at home on the sofa, surfing the net, where I belong…LOL.   For one of those errands, I ended up at my local Target. At one point, someone must have been looking for a Black Panther movie t-shirt or something…so the assoc called over loudspeaker looking for a location of the merch and another assoc over the speaker, answered that they didn't have anymore in stock at this time…
Which shouldn't surprise anyone…when you hear this…
'Black Panther' Smashes Box Office Records and Hollywood Myths
LOS ANGELES — Hail, King T'Challa.

The Disney-Marvel movie "Black Panther," which finds the superheroic T'Challa (Chadwick Boseman) returning to his remote African kingdom to assume the throne, roared into theaters over the weekend as a full-blown cultural event, breaking box office records and shattering a myth about the overseas viability of movies rooted in black culture. Global ticket sales by Monday will total an estimated $387 million, according to comScore.

"Black Panther" instantly became the top-grossing film in history by a black director (Ryan Coogler) and featuring a largely black cast. The previous record-holder was "Straight Outta Compton," which collected $214 million worldwide in 2015 — over its entire run — after adjusting for inflation.

[ Did you see "Black Panther" this weekend? Talk about spoilers here. ]

Disney, which supported "Black Panther" with a lavish nine-month marketing campaign, said on Sunday that ticket sales for the film in North America will total roughly $218 million between Friday and Monday. Theaters scrambled to add show times to accommodate crowds; AMC Southlake 24 in suburban Atlanta squeezed in 84 show times on Friday alone. In many cities, moviegoers arrived in outfits inspired by the film.,,
Add in the overseas box office so far, last week before "wide release" Friday, box office was upwards of $42mill before the weekend wide release, not including big Asian markets like China & Japan, it's being released early March, I believe. Not for nothing, but I'm thinking it was really smart for Marvel/Disney to premiere the film in places they figured they's get the big numbers and the story would not be about how the film may or may not have done badly in those markets, but instead, the headlines are all positive about the BIG numbers the film is doing. Also too, smart because by front loading the release, I think the thinking is…by the time the film opens in Japan and China, that it will be a bonfide hit and the Japanese and Chinese box office, which hasn't been the kindest to predom Black films, will want to see the film that already a worldwide blockbuster.
Anyway add in the overseas box office so far…the film will likely end up with upwards of $380mill + global premiere weekend haul.
It's basically breaking a bunch of previously held records…oh and BTW…the audience for the film was diverse…with not surprisingly a bigger % of African-American moviegoers, but the % of other groups was pretty good as well.
Hm…Hollywood may yet learn…make diversity an option AND you make a good product… AND you actually, ya know, promote good product…the audience (ie $$$$) WILL come!
Weekend Box Office: 'Black Panther' Bounds to Record-Shattering $218M-Plus Bow
Playing in 4,020 theaters, Black Panther was fueled by a diverse audience. According to comScore, 37 percent of ticket buyers were African-American. Caucasians made up the next largest group (35 percent), followed by Hispanics (18 percent). That sort of demographic breakdown is unheard of for a marquee superhero tent pole. On average, African-Americans make up about 15 percent of the audience for such fare. Females also turned out in force to see Black Panther, heralded for its portrayal of strong women, making up 45 percent of all ticket buyers (that share is usually 35 percent-40 percent on a superhero movie's opening weekend)